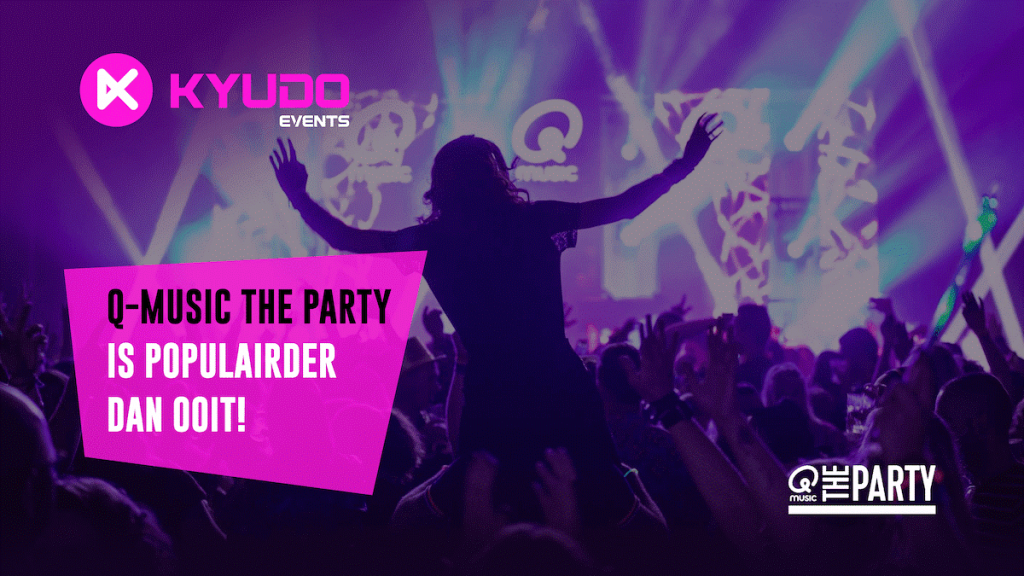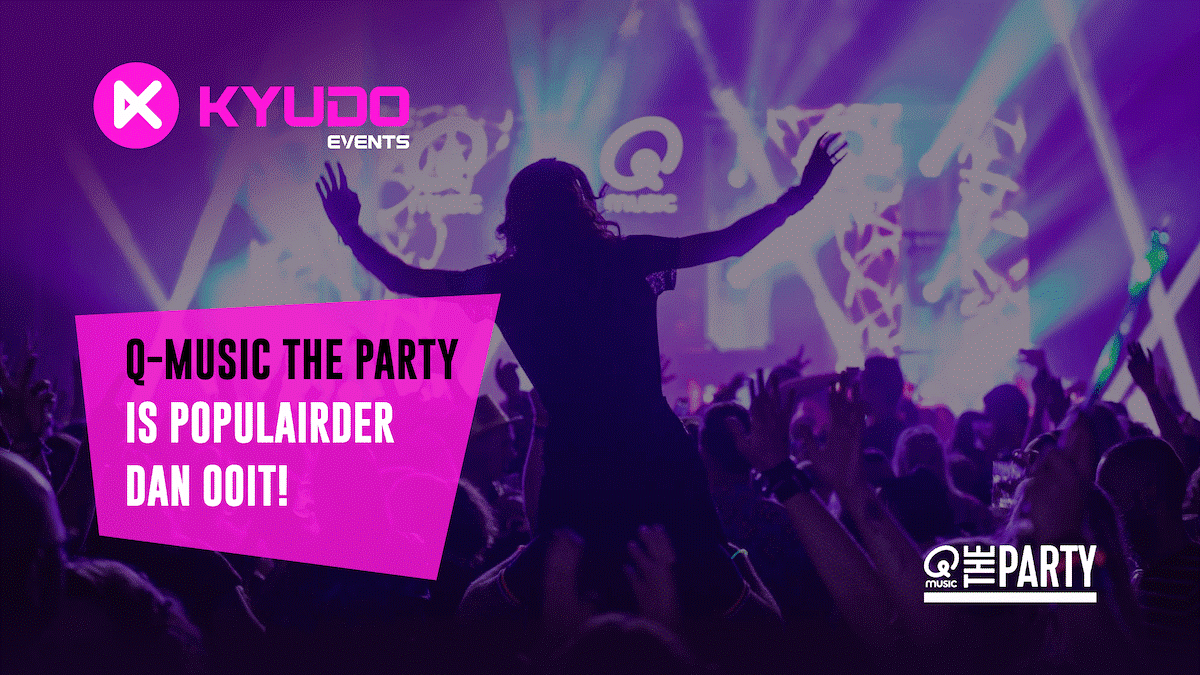 Q-MUSIC THE PARTY IS POPULAIRDER DAN OOIT
De jaren lange ervaring vertaal zich in veel energieke en vooral uitverkochte optredens. De kosten voor lonen, brandstof, materiaal en inflatie zijn flink gestegen en wij willen uiteraard de best mogelijke kwaliteit blijven leveren. Vanaf 1 juli 2022 veranderd daarom de gage en voorwaarden van qmusic the party, 4 uur fout en the big party. De gage van qmusic het foute uur live blijft ongewijzigd.
Boek het leukste Feest van Nederland
* Qmusic the Party of 4 uur Fout | 4 uurs show | geluid tot 800 personen | € 3995
* Qmusic BIG Party | 4 uurs show | grootste drive in van Nederland | excl. geluid | € 5995
Aanpassingen en verduidelijkingen in de Kyudo-Events leveringsvoorwaarden:
1. het moet overduidelijk zijn dat het event niet door Qmusic is georganiseerd
2. er mag geen marketing materiaal worden gemaakt van het beeldmerk Qmusic en/of the Party (zoals blowup's, banners)
3. bij meer dan 2500 bezoekers dient Qmusic the Big Party geboekt te worden
4. promotiemateriaal dient altijd door Kyudo-Events te worden goedgekeurd voor publicatie
5. schade in welke vorm dan ook wordt door het AV bedrijf 1 op 1 verhaald op de opdrachtgever
6. radioreclame wordt alleen uitgezonden als betaling op tijd is ontvangen
7. de rider en voorwaarden dient 100% te worden nageleefd, bij nalatigheid is het risico 1 jaar niet boeken
8. er mogen geen toegangskaartjes worden verkocht via stunt en dump sites
9. als the Party is geboekt kan deze niet worden omgewisseld naar alleen het Foute Uur
10. regio bescherming van the Party en het Foute Uur live staan los van elkaar
Lees hier de aangepaste algemene voorwaarden
NIEUW: Boek je Qmusic Maximum Hit Hour, dan krijg je 1 uur lang een top DJ en non-stop de allerbeste Q-hits. Als je denkt dat het niet beter kan, knallen we er gewoon een nog grotere hit achteraan… tot het dak er af gaat! Hit it! Maximum Hit Hour is hetzelfde concept als het Foute Uur Live maar dan met de muziek focus op dancemuziek uit de Qmusic Top40.
* Qmusic Maximum Hit Hour | 1 uur | excl. techniek | € 1750
Qmusic the Party is een zeer voordelige avondvullende act voor elke soort event. the Party geeft elke feestelijke gelegenheid een boost, met het spetterende 3D leddecor, altijd de beste Top40 hits, de Foutste hits, de beste DJ's, radioreclame en natuurlijk de te gekke Q-goodies, is het altijd feest-garantie.
TIP: tot 1 juli kun je nog voor geheel 2022 tegen de huidige gages boeken.
Are You Ready to Party?
Als je vragen hebt, bel of mail ons gerust.