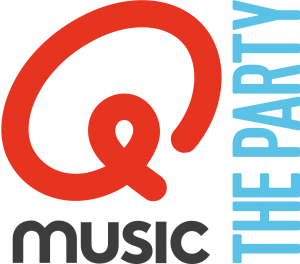 Qmusic the Party inclusief het Foute Uur Live
"Het leukste feest van Nederland"
De meest innovatieve drive-inn show met de leukste DJ's en een heel hoog "uitverkocht" gehalte, dat is Qmusic the Party in een notendop.
De DJ's van Qmusic zijn altijd gemotiveerd om er een fantastische avond te maken samen met het publiek. Tijdens Qmusic the Party draaien de dj's de grootste hits uit de actuele Top40 en ben je fan van het Foute uur? Dan hebben wij goed nieuws want het Foute Uur is inbegrepen!
De uitstraling van Qmusic the Party is high tech en vernieuwend; diverse televisie- of LED schermen en uiteraard perfect licht en geluid.
En goed nieuws voor de die-hard Qmusic fans, de razend populaire Qmusic Goodies nemen we natuurlijk mee!
Organiseer je een openbaar evenement? Dan helpen wij je met de promotie door middel van radiospots op Qmusic in de week voorafgaand aan het evenement.