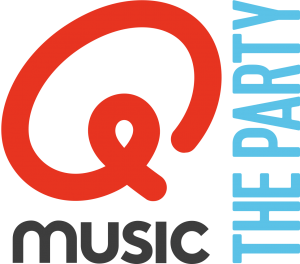 Qmusic the Party - 4uur FOUT!
"Hoe Fouter hoe beter!"
Het Foute uur maal 4, dat is Qmusic the Party-4uur FOUT! En dat maal 4 geldt voor eigenlijk alles, bereid je voor op gezelligheid vanaf de eerste minuut en pijnlijke voeten van het dansen in de laatste minuut.. De muziek uit het Foute Uur van Qmusic zorgt ervoor dat het onmogelijk is om stil te blijven staan en dan hebben we het nog niet eens over het enorme meezing gehalte.
Qmusic is uitvinder van het genre fout en dat zorgt ervoor dat de DJ's van Qmusic weten hoe ze een Fout Feest moeten maken. Ze komen allemaal voorbij, van ABBA tot Paul Elstak en van Andre Hazes tot de Spice Girls, en alles wat daar tussen zit.
De uitstraling van Qmusic the Party is high tech en vernieuwend; diverse televisie- of LED schermen en uiteraard perfect licht en geluid.
En goed nieuws voor de die-hard Qmusic fans, de razend populaire Qmusic Goodies nemen we natuurlijk mee!
Organiseer je een openbaar evenement? Dan helpen wij je met de promotie door middel van radiospots op Qmusic in de week voorafgaand aan het evenement.