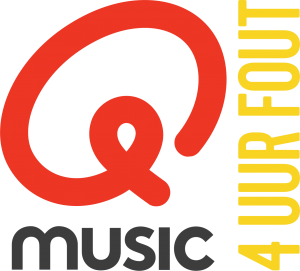 Qmusic the BIG Party - 4uur FOUT!
"Groots fout!"
Qmusic the Party in de overtreffende trap! Een decor van maar liefst 12 meter breed en 4 meter hoog, uitgevoerd met 38m2 aan LED schermen en maar liefst 32 bewegende spots.
Wanneer het publiek de "Foute area" betreedt zullen ze onder de indruk zijn van het spektakel vanaf het podium, men kan er niet omheen.. De beleving is overweldigend. Combineer dat met de altijd gemotiveerde DJ's van Qmusic en het feest is al begonnen!
De uitstraling van Qmusic the BIG Party is meer dan festivalwaardig, de uitstraling en setting zijn imposant.
En goed nieuws voor de die-hard Qmusic fans, de razend populaire Qmusic Goodies nemen we natuurlijk mee!
Organiseer je een openbaar evenement? Dan helpen wij je met de promotie door middel van radiospots op Qmusic in de week voorafgaand aan het evenement.
*Deze show wordt aangeboden op basis van inprikken op een aanwezig audio systeem, audio is tegen meerprijs bij te boeken.